Online holiday ordering is now closed. Please call stores for availability. Thank you
Pre-Order Your Fresh Specialty Turkeys and Hams!
No Room? No Problem
---
Pre-order your turkey or ham from T-Bones & we will keep it in our fridge until you have room in yours!
---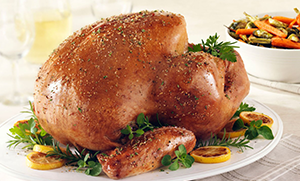 Specialty Turkey
$5.75/lb
SMALL & MEDIUM TURKEYS ARE NOW SOLD OUT. Turkeys raised under the JD Farms specialty turkey certification are fed a natural diet of grain, vitamins and minerals without any antibiotics or animal by-products. The turkeys are raised in spacious, well ventilated barns with free access to fresh water and a constant supply of fresh feed. Special care and diet bring about the highest quality and exceptional flavour.
Stringent Certification
Global Animal Partnership (G.A.P.)
Grain Fed
No Animal By-Products
Antibiotic Free
Exceptional Flavour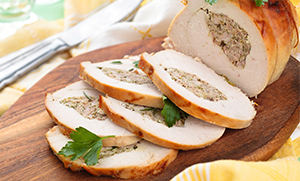 Turkey Roasts, Boneless & Unstuffed
$12.00/lb
Make your holiday season easier with our made in-store unstuffed turkey roasts. Having a turkey and wanting extra just in case? Maybe it's just the two of you for dinner? Either way, our skin-on turkey roasts are delicious and full of flavour, making your holiday dinner quick and easy.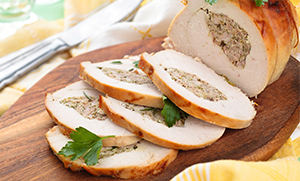 Turkey Roasts, Stuffed and Boneless
$12.00/lb
Our popular Turkey Breast Roast stuffed with 4 delicious options.
Choose from: Cranberry Walnut, Apple Almond, Traditional Bread Stuffing or Feta & Sundried Tomato Stuffing. Price per pound is $11.75, stuffed or unstuffed.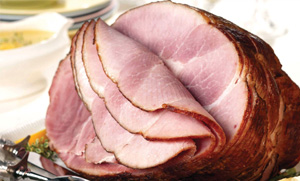 Boneless Easy Carve Hams
$7.95/lb
Expertly prepared, our hams are cured the old fashioned way, enhancing the flavor of the meat in the most natural way. A blend of hardwood chips and slow smoking each ham helps lock in the taste.
(Custom cut to any size you require)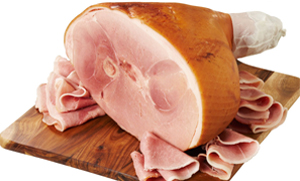 Double Smoked Bone-In Hams
$6.95/lb
For a tasty treat that you will long remember, we invite you to try a T-Bones Old-Fashioned Double Smoked Ham. Hams that taste like they used to! (Whole, half or portioned hams available)
Prime Rib Roast
$19.70/lb
T-Bones Private Reserve Bone-In Rib Roast is a true Prime Rib lover's roast. The bone imparts an incredible amount of flavor and juiciness. Sear and slow roast this well-marbled beauty to perfection.

Stringent Certification
Global Animal Partnership (G.A.P.)
Grain Fed
No Animal By-Products
Antibiotic Free
Exceptional Flavour