Pre-Order Your Fresh Specialty Turkeys and Hams!
No Room? No Problem
---
Pre-order your turkey or ham from T-Bones & we will keep it in our fridge until you have room in yours!
---
---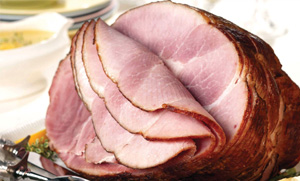 Boneless Easy Carve Hams
$6.20/lb
Expertly prepared, our hams are cured the old fashioned way, enhancing the flavor of the meat in the most natural way. We use a blend of hardwood chips and slow smoke each ham, locking in the taste.
(Custom cut to any size you require)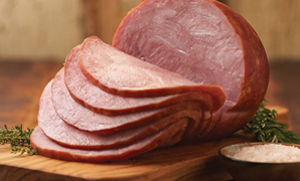 Spiral Sliced Boneless Easy Carve Hams
$7.20/lb
T-Bones Spiral Boneless Hams will soon become your holiday tradition. Our boneless hams are spiral sliced in-store... simply glaze, heat and cut the strings. (Minimum order size 6-7 lbs)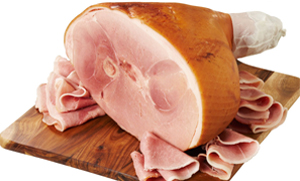 Double Smoked Bone-In Hams
$4.65/lb
For a tasty treat that you will long remember, we invite you to try a T-Bones Old-Fashioned Double Smoked Ham. Hams that taste like they used to! (Whole, half or portioned hams available)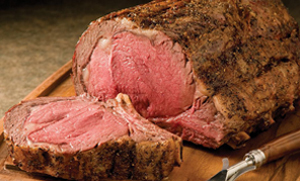 Prime Rib Roast (T-Bones Style)
$16.50/lb
T-Bones Private Reserve Bone-In Rib Roast is a true Prime Rib lover's roast. Our butchers precut the bones off, then tie them back on as the bone imparts an incredible amount of flavor and juiciness. Sear and slow roast this well-marbled beauty to perfection, cut the strings and pull the bones off. Now you are ready to slice off steak-sized boneless pieces of prime rib perfection. Then take the rack of beef ribs, slice them between the bones and serve!

Stringent Certification
Global Animal Partnership (G.A.P.)
Grain Fed
No Animal By-Products
Antibiotic Free
Exceptional Flavour
This form must be filled out completely and a T-Bones team member will contact you within 24 hours to confirm your order
---
---