Covid-19 Updates

To all of our loyal customers, and new customers, we want to extend our heartfelt thank you for your patience and support as together we navigate new ways to serve you.

T-Bones has been deemed an essential service and we will continue to be here for you.

We have strict protocols in place to provide a safe, calm shopping experience including limiting number of customers, distance indicators on floors, sanitizers, plexiglass shields at tills and more. Online ordering is also available.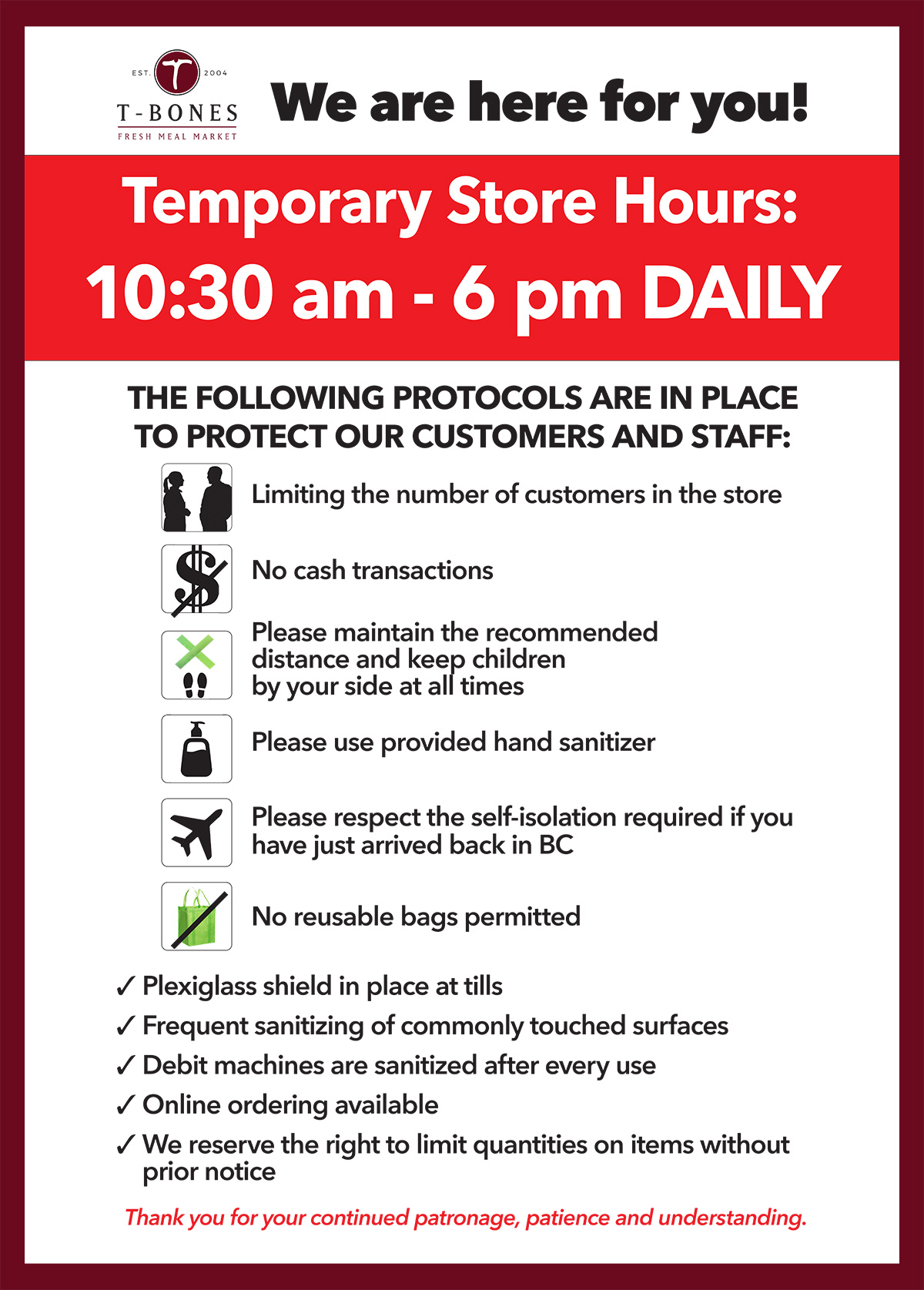 • All online orders, including freezer packs, are now 5 days notice for pick ups (orders can be picked up once you receive an email indicating your order has been marked complete on our end, which may be earlier than 5 days).

• We cannot guarantee to have all items in stock when filling your orders and all substitutions, if any, will need to be made in-store upon pick up.

• T-Bones reserves the right to limit quantities on any items ordered without prior notice.