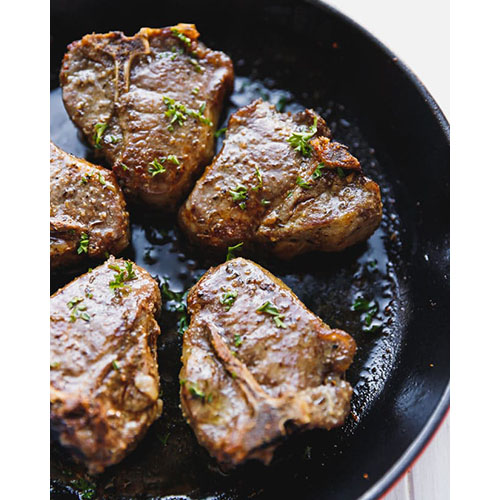 GREEK LAMB CHOPS
April 29, 2022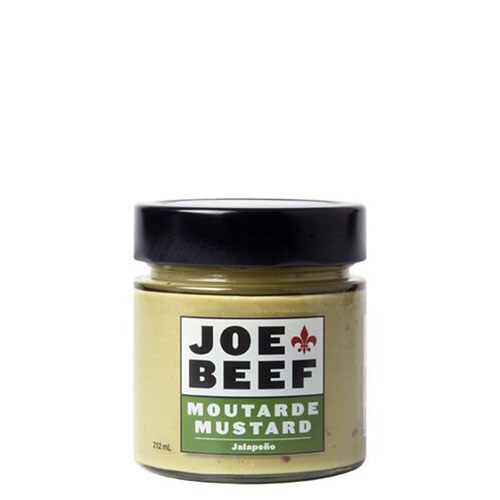 JOE BEEF JALAPENO MUSTARD 212ml
May 17, 2022
JOE BEEF APPLE DIJON MUSTARD 212ml
JOE BEEF APPLE DIJON MUSTARD 212ml
$12.25 ea
Joe Beef Apple Dijon Mustard is impossible to resist! Incredible with grilled lamb or pork chops.
Mustard (water, mustard seeds, vinegar, salt, citric acid, sulphites), sugars (apple juice from concentrate, sugar), apple fibers. Contains mustard. May contain: tree nuts, barley, eggs
Description
Impossible to resist! Apples in Dijon Mustard, really? Incredible taste for your ham and cheese baguette, grilled lamb or pork chops.
Mustard (water, mustard seeds, vinegar, salt, citric acid, sulphites) Sugars (apple juice from concentrate, sugar), Apple fibers
Contains Mustard
May contain: Tree nuts, Barley, Eggs
You may also like…
Price shown reflects average pork chop size of 10-12 oz ea at $7.50/lb. A lean, versatile meat that is best grilled, pan seared or broiled. Bone-in chops are juicy and flavourful. If you would like a specific size, please indicate in the special instructions. 16oz in 1lb

$

5.15

ea

Price shown reflects average pork chop size of 10-12 oz ea at $7.50/lb. A lean, versatile meat that is best grilled, pan seared or broiled. Bone-in chops are juicy and flavourful. If you would like a specific size, please indicate in the special instructions. 16oz in 1lb

Select options

Also known as pork fillet and as the name suggests, it is very tender and juicy when properly roasted. Price shown reflects average size of 12 oz ea (3/4 lb) at $10.95/lb. Final price will vary depending on actual weight.

$

8.20

ea

Also known as pork fillet and as the name suggests, it is very tender and juicy when properly roasted. Price shown reflects average size of 12 oz ea (3/4 lb) at $10.95/lb. Final price will vary depending on actual weight.

Select options

Pasture-raised grass fed lamb. The distinctive flavour in a thick, meaty chop. Approximately 4 chops per pound.

$

23.95

per lb

Pasture-raised grass fed lamb. The distinctive flavour in a thick, meaty chop. Approximately 4 chops per pound.

Select options